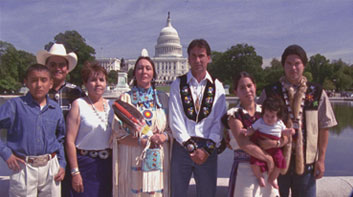 Study Guide
For Educators
As part of Homeland's outreach campaign, the Katahdin Foundation has created a study guide for students in high schools and tribal colleges to accompany the film. Made possible with a grant from the AMB Foundation, the Homeland Study Guide is designed to teach youth about environmental issues, with a particular emphasis on environmental and health threats on Native American reservations. 

The video segments from Homeland and curriculum materials encourage students to learn about environmental policies and their local impact; to question the role of consumption in society and how consumption relates to environmental degradation; and to take action either locally or nationally on current environmental issues.

Download the Homeland Study Guide here.